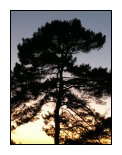 Let the beauty of what you love be what you do. – Rumi
Another month comes upon us and perhaps you are once again, creating a list of what you need to or want to accomplish in this mere 31 days. How long is that list? Is it practical? Is it fanciful? Does it include your health and exercise goals?
How often do we assume that our exercise regime will just take care of itself? For myself, that may just be one too many days.
So on the threshold of another October I am seeking to find a renewed sense of purpose in every area of my life. I don't expect to accomplish it all, just to begin to shed the light on a few choice areas. Where am I starting? My own yoga practice.
How about yours? How do you refresh your practice? Are you a weekly class student that can perhaps shift into twice a week? How about (and this one I take personally), the 30-minute DVD session to an in-class session? Is meditation a portion of your practice? Or can it be?
As I repeat this quote by Rumi, it touches on layers and layers of answers that only prompt more questions. What does it spark in you? I have been encouraged to believe that our yoga practice helps to release that which hinders us and opens our hearts and minds to a life of possibilities. What has your yoga practice shown you about your life?
The fall is for rest and in that renewal of spirit. We hope to hear your thoughts and ideas on how you will "let the beauty of what you love be what you do."
[tags] Rumi, yoga practice, yoga poetry[/tags]